Archives
Recent Strips
Randomizer!
Submit
FAQ
Letters
About
Responsible
Readers React To Functions!
Popularity
The Gertie Page
---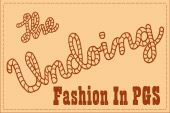 ---
Join the mailing list for site updates
What Readers Say About PGS:
"I'm very glad you do this… However, I must admit that looking at your site is a little like picking at a scab.
No—more like stabbing at an old scar or playing baseball with a phantom limb but actually hitting with the stump." —H.B.
More...
PGS Store
(coming soon)

---
Archives Page 1 - 2 - 3 - 4 - 5 - 6 - 7 - 8 - 9